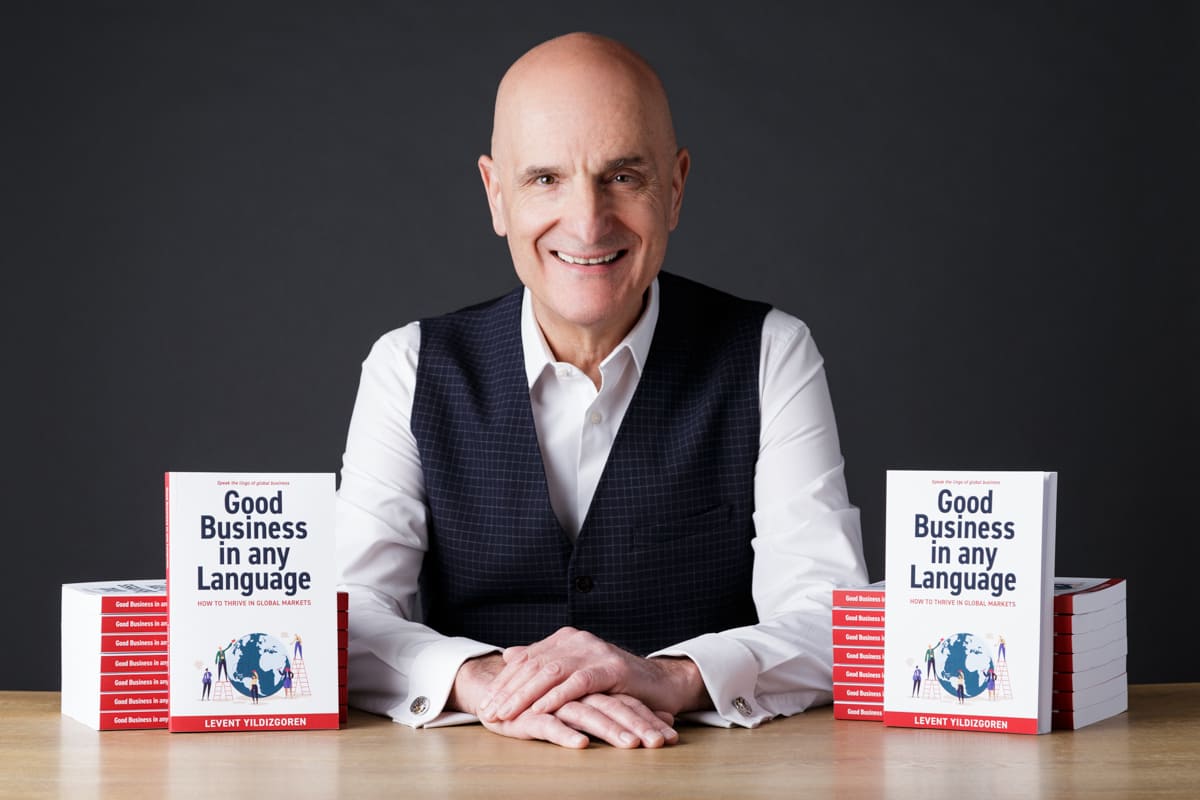 SHIREEN SMITH
LAWYER AND AUTHOR OF BRAND TUNED, THE NEW RULES OF BRANDING, STRATEGY AND INTELLECTUAL PROPERTY
The book conveys the basic principles involved in going global
Growing globally is a daunting challenge for any business considering selling outside their home market . There are so many unknowns to grapple with. Levent's book, Good Business in Any Language will be welcome by anyone wanting to expand their business globally. The book provides essential, practical guidance and useful tips for understanding international trading opportunities.
Using the author's LINGO model the reader is guided to learn what to look out for when exploring market opportunities, and how to address the essential task of information gathering. The book draws on Levent's professional experience, as well as the mistakes he personally made when he tackled the German market for his own business.
The book conveys the importance of understanding the basic principles involved in going global. As such it is packed with sound advice and is a must-read for those wanting to develop a clear strategy and the confidence to get their company ready for exporting.

JANE MALYON
CHIEF SCONE GNOME AT THE ENGLISH CREAM TEA COMPANY LTD
Encouraging, thought-provoking and inspirational
This book covers big picture concepts, from dealing with import tariffs, swings in currency values and that going global is a mindset, through to important, small details such as having business cards in the local language.
There's been global trade known since the 2nd Century BC! Companies who still rely on a single market are truly exposed to much higher risk. So, with the aid of this valuable book, look to exporting, licensing, franchising and joint ventures, look to a cross-border way of thinking. As Levent says: today, growing globally is no longer a luxury, it's a necessity.

KEVIN JOHNSON
GROUP CHAIR AND CEO COACH, VISTAGE INTERNATIONAL
This book is an eye-opener
Global growth requires a global mindset": how true!
This book is an eye-opener, fuelling cultural empathy and outstanding communication, for lasting success.
The LINGO model, backed by detailed insights, tips and examples, will help any SME leader seeking to excel on a global stage.
Levent's curiosity, passion and considerable experience shines through loud and clear too. It's a potent mix!

DOMENICA DI LIETO
CEO EMERGING COMMUNICATIONS-ANGLO/ CHINESE DIGITAL MARKETING CONSULTANCY
Even for seasoned global practitioners...
To succeed globally, you must see your brand through the eyes of your stakeholders! Understanding what motivates your employees, investors, and clients, in each geographical market is vital, especially in China.
The LINGO methodology helps to simplify what can be a very complex process – giving a clear framework, to both balance risk and capitalize on opportunities.
Even for seasoned global practitioners, Levent's book serves to act as a practical guide to help to navigate the complex global world we now work in.'

STUART GIBBONS OBE
MD - LE MARK GROUP, D.I.T EXPORT CHAMPION
This book is the exporters bible
This book is the exporters bible and it should be in every DIT ITA's briefcase, when first discussing exporting with a client.
It makes clear that 'people buy from people' and as British exporters we need to, if necessary adapt our products, services and attitudes to international business.
I would like to see this book as the 'go to' reference for future business owners, export managers and their teams.
Levent's knowledge and skills need to be used to form a part of a company's total exporting ethos.
This is perhaps the best publication available when it comes to tutoring, both new and existing exporters.

ZEYNEP TURUDI
MD - TRUEDE LTD, D.I.T EXPORT CHAMPION
I would definitely recommend it
Loved it ! Good Business In Any Language is a comprehensive look at global trade for entrepreneurs and business owners.
It is easy to follow and has a wealth of information, from the summary of globalisation to its description of the benefits and things to take into consideration.
It contains a step by step guide to taking your business global. Each has astute takeaways, which I especially liked. The book truly shows the importance of effective communication when overcoming language and cultural barriers and how this can translate to global growth.
It will provide great insight for you, whether you are a small, medium or large business. From its interesting and varied case studies to its actionable advice for learning your market, Good Business in Any Language is an excellent resource in teaching you how to thrive in global markets.

JOHN BRANDLER
DIRECTOR & FOUNDER AT THESAM ( STREET ART MUSEUM)
Without this book, you are limiting your possibilities
Levent has managed to identify the weaknesses in many organisations that see themselves as successful but could be far more profitable if they started to look at themselves through the eyes of other cultures.

GEOFFREY BOWDEN
GENERAL SECRETARY - EUROPEAN UNION OF ASSOCIATIONS OF TRANSLATION COMPANIES
Man on a mission
For nearly 30 years Levent Yildizgoren has been on a mission. During all that time he has consistently been banging the drum to encourage companies, seeking to develop export markets, to have effective language strategies in place before they set off on that journey. It seems so obvious, but it's surprising and, not a little shocking, how many company owners and export managers simply overlook or ignore this fundamental advice.
Now they can stop wondering why their companies aren't performing better or making the breakthroughs they've set their sights on. Good Business in any Language is packed full of clearly set out practical advice, which should find its way onto every exporter's desk, to be used as the 'go-to' reference guide.

JOEL VAN DER MOLEN
CEO VANDERCOM FILMS
Build prospects a lot faster internationally
Good business in any language is an essential tool to understanding the global opportunities for businesses and why now is a more important time than ever, to be considering this for your business.
Filled with very useful statistics, helpful tips, and eye-opening information such as the number of SME businesses operating internationally vs the opportunities, it is the essential guide to take your business to a global level or to develop your existing operation further.
Levent points out the biggest mistakes companies make when moving into new markets (even in the same language) and explains the importance of understanding cultures for doing business. Getting it right saves time and money, builds relationships, inspires confidence, and builds international prospects a lot faster, leading to exponential growth.
Having the knowledge and awareness this book imparts, gives you many advantages for doing good business in any language.

STEPHEN BAVISTER
AUTHOR AND BUSINESS GROWTH CONSULTANT
Avoid pitfalls...
One of the best opportunities to scale a business is trading globally, however getting it right typically takes decades of experience. If you want to avoid the pitfalls when expanding internationally, take advantage of Levent's experience and read "Good Business in Any Language".

GIOVANNI BACCINI
MANAGING DIRECTOR OF LEWDEN
Gain a new perspective on global markets
People who are interested in internationalisation should take stock from Levent's reflections and the LINGO model.
Gaining new prospective on global markets, approaching them with a fresh new angle is thoughts and actions provoking: 5 easy steps in a 5 stars book.

MAGGIE GILBERT
MARKETING PROFESSIONAL
A practical, no-nonsense guide for global success
Whether you are already trading in the global market or just thinking about it, read this book!
Understanding the motivators behind your investors, employees, stakeholders, and clients from varying geographical markets is crucial to success in the international market.
Levent has successfully conveyed the importance of having clear frameworks in place to navigate the complexities of capitalising on opportunities whilst also, balancing risk.
The LINGO 5-step model is simple, easy to follow and repeatable for new markets.
This book is a practical, no-nonsense guide that will undoubtedly crack the "going-global" nutshell with success.

SUSANNAH POULTON
INTERNATIONAL TRADE ADVISER
Make this your essential reading if you are trading internationally
As always, Levent offers sensible and relevant advice in this book. In our long experience with communicating across languages, we have seen companies make the same expensive mistakes and ineffective choices. Make this your essential reading if you are trading internationally.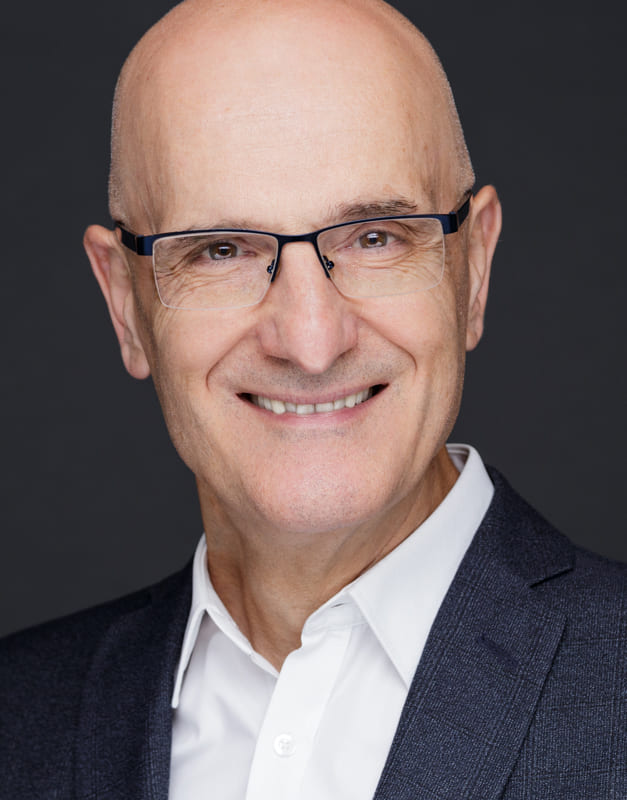 About the Author
Levent Yildizgoren started his working life as a camera operator in the printing industry, where he spent 15 years working in various positions from production manager to studio manager for pre-press graphic production. He is the co-founder of TTC wetranslate Ltd, a multi award winning translation and localisation company formed in 1992.
He has been in the language industry for almost three decades and he is a PRINCE2 qualified project manager, mentor, and a visiting lecturer at the University of Essex.
Following a life changing accident in December 2009 where Levent had to spend a year seriously restricted mobility, Levent's focus moved towards helping and supporting others around him and his industry.
Under TTC wetranslate's umbrella, Levent has organised the Translation Challenge competition for the last 8 years. This involves translation students from three different universities taking part in real-life projects. Taking part in this competition has made a huge impact on hundreds of students over the last 8 years.
Levent also has a podcast channel called 'Thrive in Global Markets' where he interviews successful business executives, published authors on going global, business growth and cultural matters.