This post is also available in: Türkçe (Turkish) Deutsch (German) العربية (Arabic) Italiano (Italian) Español (Spanish)
Helping you conquer new markets by breaking language barriers
If you are struggling to grow domestically, translation services can open the doors to exciting new international markets.
Are you missing out on global growth?
Find out how much you could gain by expanding beyond your domestic market
Giving your customers the same experience in every language is not nice-to-have anymore: it is essential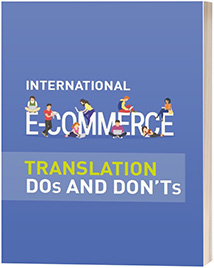 International eCommerce Translation DOs and DON'Ts
It may be the most common language on the internet but if you assume all your customers speak English you could be missing out on potential sales. These dos and don'ts will help you create a successful international eCommerce business.