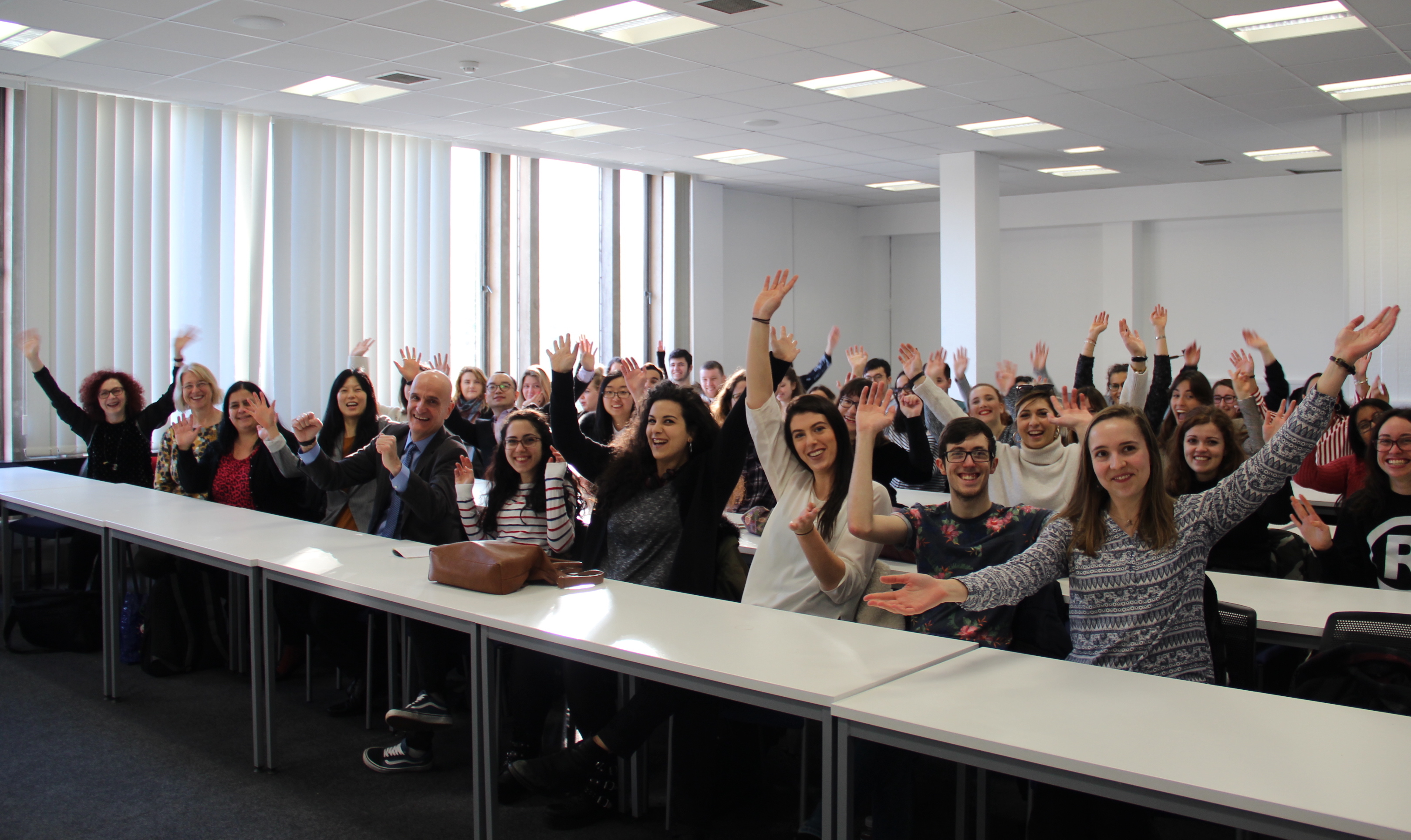 For the sixth year in a row The University of Essex and TTC wetranslate joined forces and run a challenging competition designed to provide the translation students with experience in the industry.
Split into teams of Chinese, German, Italian, Portuguese and Spanish, the final year and master's students have gained valuable insight into what it means to be a translator working with business clients in a real translation agency. This year's client was Eastpoint who specialise in teaching aids, classroom resources and reprographics equipment.
After the Translation Challenge Launch on the 16th January where the participating students met the client through a video and were briefed about the project, they set the work translating the product descriptions of various stationery supplies.
Sanne Brun from the Winning Team for Chinese language said `We knew we were working for an actual client so it makes it a little bit more serious. We've got the files from the company and I didn't expect it to be so detailed and we had to think about every single detail`.
The Translation Challenge has run 4 weeks and on the 13th of February the winning teams were announced.
Here are the Winning Teams for each language:
Chinese
Man-Kit Lau
Hualin Chen
Lexin Miao
Sanne Brun
Shuai Zhang
Spanish
Nicolth Poveda Mozo
Rye Paul-Moolla
Jennifer Heap
Helen Foster
Manuel Torres Salvador
Portuguese
Mayra Vieira Borges
Edvania Fernandes
Antonny Cordeiro
Flavia F Gomes
German
Frauke Klumpp
Steven Russell

Italian
Maria Chiara Faccin
Noemi Guddo
Oriana Corsanici
Arun G Gupta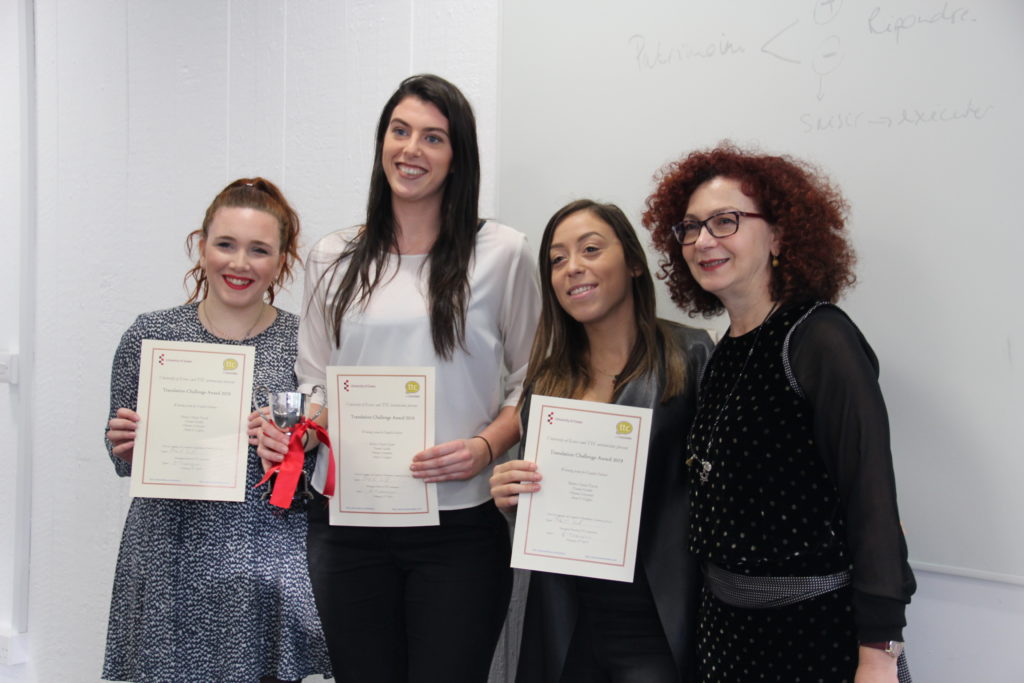 Ignazia Posadinu, Director of the MA in Translation, Interpreting and Subtitling at the University of Essex said `The translation Challenge is the link between us and the real world of translation. It's a fantastic opportunity to have a practical assignment that doesn't come from us but comes from an employer.`
Click here to read our brochure for further details.
If you would like your company to take part in the Translation Challenge, please contact Levent Yildizgoren at levent@ttcwetranslate.com, giving details of your global journey.
Pictures from the event:
Interview videos from the event: