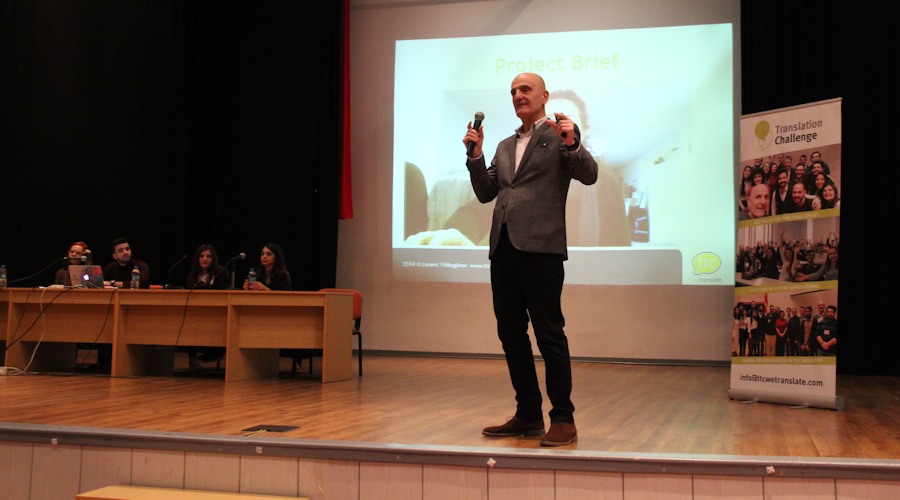 This was the second year that Dokuz Eylul University in Turkey took part in the Translation Challenge. It's for translation students who are working towards a degree that will allow them to become professional translators.
This year four teams took part and the awards ceremony took place on 29th April 2019. It was more than just an awards presentation, the students got lots of additional information to aid their learning in translation skills.
Managing Director of TTC wetranslate, Levent Yildizgoren, spoke on the theme of The World is Changing. He covered how the internet and technology has changed our daily lives – and expectations.
The Translation Challenge contestants also spoke about their experiences and made some valuable suggestions.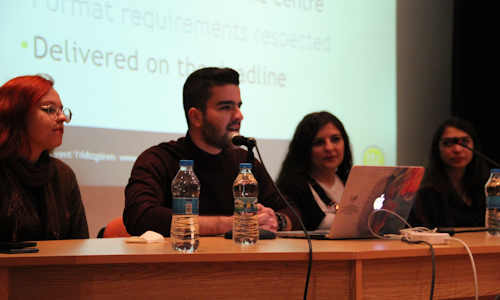 Bugra Onen, one of TTC wetranslate's project managers, spoke about the aims of the Translation Challenge, and also about the international quality standards and how they apply to translation.
There was even an opportunity for students to apply to join the TTC wetranslate team when they are qualified.
The awards were presented with Team 1 taking the victor's prize, the team consisted of Adem Hakon Finkenhagen, Berkant Yildir, Muhammed Ali Yavuz and Cemre Nayir.
There were some random gifts and prizes of books too.
Next year there will be two universities in Turkey taking part, competing in a single Translation Challenge as Ege University's students join those of Dokuz Eylul University to take on the challenge.