PRESS RELEASE 
22nd October 2013
For immediate release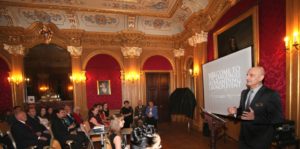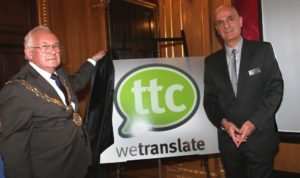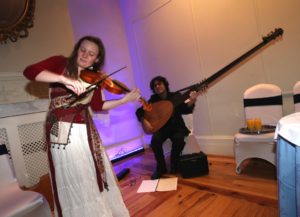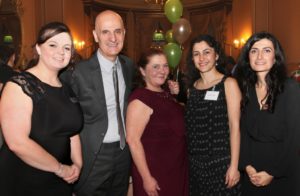 On 17th October at Hylands House in Chelmsford, Essex, TTC hosted a promotional event with a difference. Instead of a corporate 'jolly', TTC Language Services wanted to have an event with a difference and the new branding into 
TTC wetranslate Ltd
 was launched with stories that brought tears to the eyes of the attendees.
Levent Yildizgoren, Managing Director of TTC wetranslate explained "After 16 years we decided to rebrand and, after 21 years in business, we felt that it was time to see a stronger, refreshed and better-prepared TTC – but I don't want to talk about upcoming technological advances in translation, I want to show what TTC's values really are"
With an audience of nearly 100 clients, suppliers, local business people, translators and team members, Levent took the opportunity to draw back the curtain on the passion that is at the core of the business. The short presentation featured the story of Cyril Tyler, a World War II veteran, who, 70 years after his service was honoured with the Artic Star medal received from Prime Minister David Cameron and the Ushakov medal and a dagger, which were presented by President Vladimir Putin of Russia.
Mr Tyler was part of the flotilla of ships that fought the elements across the North Sea taking essential supplies to Russia. Along with the medals and dagger there was a booklet explaining the provenance of these, however it was written in Russian.  Mr Tyler found TTC from his local library and the TTC team were honoured to translate his documents into English for him and hear all about his story. Watch Mr Tyler's story now! 
It was a pleasure to have Mr Tyler and his wife at the event, they were visibly moved by the presentation.
In addition there were also 2 video presentations showing TTC wetranslate's connections and support of two charities.
The first was Translators without Borders who played a vital part in the aftermath of the Haiti earthquake and other humanitarian events, translating for them so their patients could understand their diagnoses and explanations. You can watch the video by clicking here.
The second charity TTC wetranslate supports is closer to home. Levent shared how TTC wetranslate not only help financially but how they help Chelmsford City Mencap to promote themselves by creating and uploading films to YouTube and also how the TTC team spent two days with Chelmsford Mencap Members, one day showing them Mediterranean cooking and another day dancing!  The video showed everyone having a great time – helping in the community can certainly be fun! You can watch the video by clicking here.
The final film was a light-hearted presentation where the TTC wetranslate team, along with their sister company Lumbooja, spent a day in Chelmsford High Street to find out how many different languages people could say 'Hello' in. Watch the video.
The whole event was backed by beautiful live music from Yair and Jennifer, giving the partygoers a private concert, whilst enjoying drinks and wonderful canapés  This was enjoyed by all – including the Mayor and Mayoress of Chelmsford, Cllr Trevor Miller, Mrs Maureen Miller who did the honours in officially unveiling the new brand.
We all love a good story and TTC wetranslate ensured that all those attending will have powerful memories of the evening with both moving and amusing tales to take away.
Ends
Notes for journalists:
TTC wetranslate Limited has a permanent team of 10 and 500 translators who work in 100 languages.
The company was launched in 1992.
Commercial translation projects are assigned to fully qualified project managers. Their highly trained team of expert translators can handle every industry from medical to financial.
Contact Levent Yildizgoren on +44 (0)1245 216930 or email info@ttcwetranslate.com for more details about this press release.
Images:
Levent presenting3.jpg
Levent Yildizgoren presenting the TTC wetranslate stories
Banu-Levent with mayor and mayoress.jpg
The moment the brand was launched with Banu Yildizgoren, the Mayor of Chelmsford Cllr Trevor Miller, Levent Yildizgoren and Madame Mayoress Maureen Miller
Musicians2.jpg
Jennifer and Yair, the talented musicians who serenaded the guests
Dropbox link to download hi-resolution images:https://www.dropbox.com/s/xn0hmiewvf7k1t8/Images%20for%20TTC%20wetranslate%20PR.zip