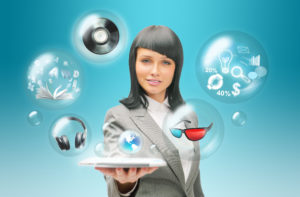 TTC wetranslate has launched an exclusive international trade website review offer.
The comprehensive review is offered to businesses already trading overseas or considering growing globally via their internet presence. It is packed with industry leading expertise, specialist localisation knowledge and strategic advice.
TTC wetranslate's website review is essential for companies looking to build or consolidate revenue from overseas and addresses the essentials of successfully trading online with non-English speaking customers.
The TTC health check provides businesses with a comprehensive report of around 10 points including information in the following areas:
• International domain strategy
• Global website content and localisation
• International search engine optimisation (SEO)
• Steps you need to take to make your website visible internationally
Each of these points is central to successful expansion overseas and can make the difference between business won and lost.
TTC wetranslate Managing Director Levent Yildizgoren said, "With over 100 languages translated, we believe we know a thing or two about what it means to do business outside the UK. With the impact of globalisation and the unique pressures and opportunities it presents, not to mention the massive percentages of sales that actually begin online, it's vital for international traders to have a website that speaks the right language. By that, we mean not just translated from English into the destination language, but carefully adapted through the translation to incorporate local traditions, cultures, vernacular and syntax. Our website review is a valuable introduction to these and many other considerations that can leave a tangible imprint on the client's bottom line."
Based in Chelmsford, TTC wetranslate was named the Essex Enterprising Business of the Year by the 2013 Essex Business Excellence Awards and was recently accepted into the UK Trade and Investment (UKTI) Gateway to Global Growth Programme. Its range of services- available in more than 100 languages- include several website-specific specialties such as website localisation and multi-lingual SEO.
For more information about TTC wetranslate Ltd and to take up the exclusive international website review offer for just £299 + VAT, please email hello@ttcwetranslate.com or call +44 (0)1245 216 930. The review does not include translation.