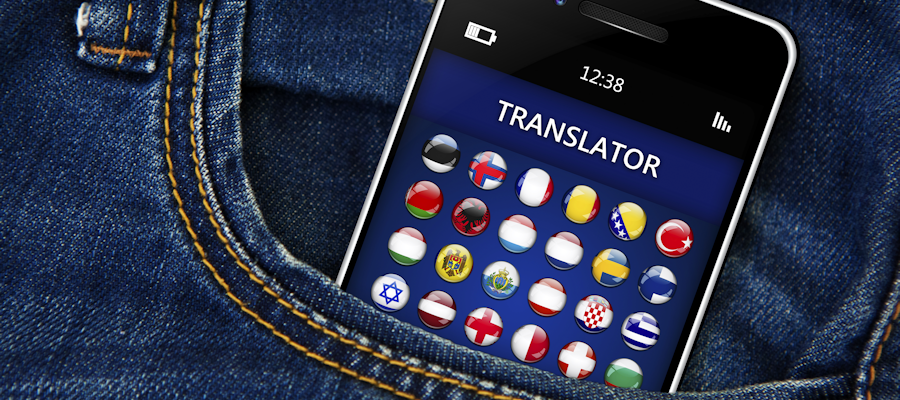 When people think of automated translation tools they think of the Google translation service (which has both free and paid for services), but there are many more 'instant translation' tools online.
Most translators will advise you to stay well away from these as they aren't known for being particularly accurate. We've written about the pitfalls of these before, but does that mean that all automated translation tools are bad news?
There isn't a definitive 'yes' or 'no'. It depends on what is being translated and what type of machine translation tool is being used.
Clearly accurate translation is very important – your reputation depends on the information that people get is consistent and accurate. However, while a translation done by a human translator is going to be top quality, if your website has hundreds of pages, translating it into several languages manually can be expensive.
As we're always aiming to give our clients better value by finding quicker, more compatible and affordable solutions, we've already localised several websites using automations, plug-ins, but always with the human touch to ensure accuracy.
Some companies are loading so much information that it simply isn't practical to get it translated manually. Booking companies, travel agents and estate agents, for instance, would pose a real challenge for even the best translators, to meet their fast turnaround.
When a message needs to be read in many languages and the translation is needed quickly it can be tempting to upload hundreds of words into an automated translation tool and hope it's accurate. However, when accurate information is important, it can be the route to a disgruntled customer taking you to court for misrepresentation!
However, there are neural machine translation tools that have been tested for localisation like Microsoft, Amazon, Watson, Deepl and others. These can be 'taught' by humans to recognise common or frequently used material. They aren't infallible, but are considerably better than the free online automatic translators.
TTC wetranslate uses the basic principles of this technology in the form of Translation Memories to make sure their clients benefit from matches between the texts for consistency, affordable prices and quicker turnaround times. This stays within the secure platforms of TTC wetranslate and client's confidentiality is maintained.
As of today the combination of machine translation with a human translator proofing the material is the best of both worlds. The future is a different matter, as Artificial Intelligence (AI) driven translation is already being tested. This is a computer driven system that can learn without being 'taught' (i.e. programmed) by a human. In the next decade there's likely to be a much more accurate machine translation option available. So is machine translation good or evil? That depends on what you want to achieve – technology is improving so automated translation will get better, but don't just use it without knowing how it works and being aware of the pitfalls.