This post is also available in: Türkçe (Turkish)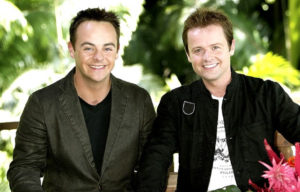 Our sister company Bedford Translations was recently involved in an exciting translation project for ITV Studios.
The customer contacted us with a requirement for release forms to be translated into French and Italian for an episode of Ant & Dec's Saturday Night Takeaway which is a fun-packed live entertainment show. Being big fans of the show, we jumped at the opportunity to take the project on.
Ant & Dec's Saturday Night Takeaway is a family-friendly live entertainment TV show, which features various sketches and competitions every week. The programme airs on ITV every Saturday, and pulls in an average of 7.1 million viewers each week.
One of the most popular competitions on the show is 'Sofa Watch': the producers place sofas in secret locations across the country. They show a hint on the screen of where the sofa could be. Those who are the first to find the sofa win a chance to appear in the show's live studio audience.
On the episode that aired on Saturday March 18th 2017, there was a special edition of Sofa Watch, where producers placed sofas in locations that included the French capital, Paris and the Italian capital, Rome. The reason for the producers choosing to place sofas in these far out locations was because they wanted to make a special feature while the Six Nations rugby tournament was going on.
ITV Studios enlisted our services as they required the release forms for the French and Italian participants to be translated their native languages. Without our services, the participants would not have been able to understand and sign the all-important legal documentation, and as a result would not have been able to take part in the show.
If you have any legal documents or contracts that you need to have translated into another language, we'd love to hear from you too. You can reach us via telephone on +44 (0)1245 216930, or email us at info@ttcwetranslate.com any time.