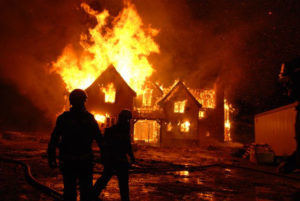 In recent years there have been a number of catastrophic fires in Chinese factories. Some blame poor construction; some blame the local authorities ignoring legal restrictions put into place to protect workers. Regardless, where Chinese factories are concerned there needs to be a concerted effort to ensure that everyone is on the same page in terms of fire safety regulations and take action accordingly.
Two notable fires that have struck the Asian economic hub in recent years include the blaze in Jilin's poultry slaughterhouse that was hailed as the "worst factory blaze in living memory", with workers claiming narrow passageways and unclear exit strategies were to blame for the high death toll. It is a shame that many workers had to lose their lives in this way, particularly after China ordered a countrywide review of the fire prevention measures after the Shanghai high-rise blaze in 2010. However, many Chinese workers claim that although regulations are in place, these are often ignored.
Fire safety improvements to stop complacency for fire protection in China
The move to stop complacency with regards to avoid a recurrence of these tragedies, has been given a boost by the Chinese Government's new regulation, issued by the State Administration of Cultural Heritage and ministries of housing and Public security, which vows to protect the public at over 100 historical towns, villages and buildings, and where this regulation leads, others are likely to follow suit with China fire safety tightening.
This might be good news for those looking to supply China with the fire detection and fire prevention equipment required to adapt to these changes, but there are pitfalls (of which companies looking to fulfil these requirements should be aware) to ensure they don't inadvertently become embroiled in the aftermath of a fire at a residence or commercial building that uses their products.
Professional Translation for those in the Fire Protection Industry is a must
The largest problem is translating documents and manuals that accompany this fire protection and detection equipment. Chinese can a difficult language to translate into, and getting it wrong could mean trouble for those who doesn't understand their user guides or instruction manuals. Therefore all companies concerned who want to take advantage of the upsurge in fire protection and detection equipment need to make sure the company they use for translation is well versed in fire protection and detection industry.
To find out more about our Translation Services just call us on +44 (0)1245 216 930 or email info@ttcwetranslate.com for a free no-obligation quote or arrange a meeting and see how TTC can work with you.