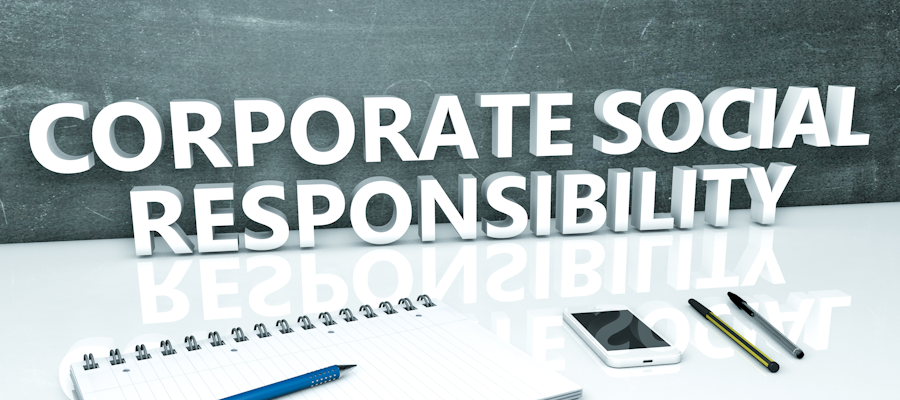 Wellbeing has become an international buzz word. Companies consider that it's part of their Corporate Social Responsibility (CSR) to their employees, but CSR is much more than making employees feel good.
CSR includes working with the local community, whether that's giving employees paid time off to work on charity or neighbourhood projects, providing ambassadors or materials to local schools, championing recycling or environmental strategies, actively encouraging staff to car share, cycle or walk to work.
In different countries the ways in which business and the community work together varies enormously – and that includes how companies work on their staff's wellbeing.
Here are a few ideas that might fuel your organisation's wellbeing – and it's been proven that happy staff correlate directly to the profitability of an enterprise.
Have creative thinking spaces where people can bounce ideas around. Scribble pads (blank, not lined) or whiteboards for capturing ideas and lots of light and colour will help the creative process.
Have walking meetings, instead of sitting in stuffy boardroom get out in the fresh air. The exercise can trigger the chemicals that improve creative thinking.
Have a Tai-Chi or Yoga class – or a short meditation to start the day.
If you don't already allow staff to work virtually, introduce the option to work from home for one or two days a week. Consider flexible hours too, families with two working parents could bless you for allowing them to stagger work and child responsibilities.
Have a healthy lunch day at least one day a week and encourage everyone to sign up to either bring healthy food in. Offer only healthy options in the staff canteen or have a team lunch out at a vegetarian or health food restaurant.
Consider adopting a charity and encouraging the staff to get involved in helping them with either fund raising or giving time. Perhaps the company could 'match' time by giving them 50% paid time off to help the charity.
These are just a few of the many things you can do to show your employees how valuable they are. If your workforce is multi-national ask them to share what companies in their home country do to promote wellbeing. If you're doing business internationally, being international in approach to the way you run your business is simply good sense.