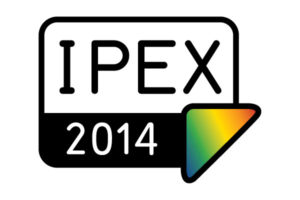 TTC wetranslate has confirmed that it will showcase its print industry translation expertise at the upcoming Ipex 2014, to be held at the ExCel London 24 – 29 March.
The annual Ipex exhibition is the biggest English-speaking event in the world for the print, publishing and media industry. It attracts in excess of 50,000 visitors throughout the five day event with delegates and exhibitors including commercial and digital printers, print buyers, specifiers, distributors and agents. Pegged as the leading global event for the print industry, the exhibition provides a platform for buyers and sellers throughout the production cycle to network and do business.
Based in Chelmsford, TTC wetranslate offers a range of translation services in more than 100 languages. Translations for the print industry are a niche speciality, making the Ipex exhibition a fitting start to the year's exhibition commitments for the Essex firm. TTC wetranslate Managing Director, Levent Yildizgoren said, "We recognise the Ipex event as the best in its class and an excellent platform for businesses in the sector to come together. With our expertise in translations for the print industry, we see Ipex as an essential date in our annual diary and a must attend for myself and many members of the TTC wetranslate team. The print industry is incredibly competitive, increasingly complex and full of technical terminology. Contracts are won and lost on the accuracy of translated material, which makes our services vital. "
One of the aims of Ipex is to offer its exhibitors and visitors the tools, knowledge and inspiration they need to grow their business. With more than 500 product suppliers and buyers in attendance, the exhibition marks a busy week of comparison testing, sales, marketing and demonstration. Through its attendance at the event, TTC wetranslate will highlight the importance of its translation services and the contributions it can make to international growth plans.
In addition to translations for the print industry, the company provides a top quality translation and interpreting services for a range of sectors and industries.