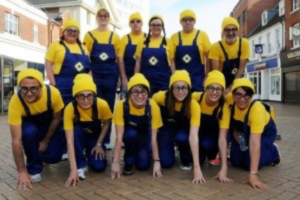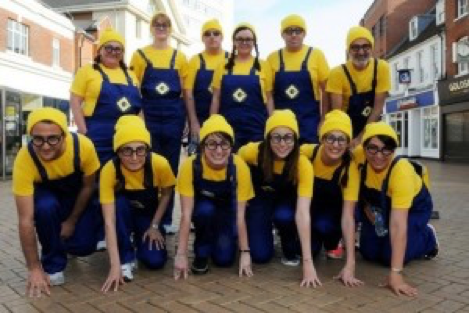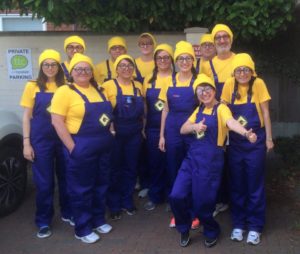 With great enthusiasm, the TTC Team took part in the Race4Business yesterday evening organised by Birketts llp in Chelmsford, Essex. The event has been held annually in Chelmsford since 1998 and has raised nearly £500k for good causes. This year's event raised funds for Age UK Essex, a charity which supports older residents.
We're happy to announce that for the third year in a row, we won the prize for Best Dressed, and received some very nice prizes, and even a plaque! Be sure to look out for us in next week's Essex Chronicle.
It has become a TTC tradition to take part in the event in fancy dress: In 2013 our theme was "superheroes", 2014 was "Where's Wally" and this year we dressed as "Minions".
We always have a great time speaking with people out and about, who ask about why we're dressing up. There are also many people who stop to take photos of us, and small children see our costumes and get excited!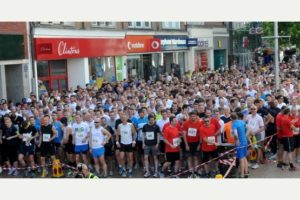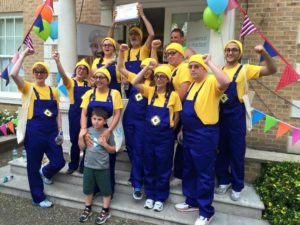 The event has a great buzz around it, a very friendly atmosphere and we are already looking forward to taking part in next year's event!