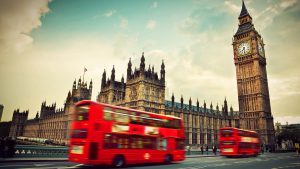 London is continually recognised as one of the world's most cosmopolitan and culturally diverse cities. With a population of over 8 million, London boasts over 300 languages and is home to more than 270 nationalities.  The buzz and atmosphere that such diversity brings, is what makes London the fantastic world city it is today.
On any given day, travelling through London, you will come across thousands of people from different cultures and backgrounds. Businesses and organisations based in London, even before considering taking their operations global, have the benefit of experiencing and interacting with people of different cultures, who speak a whole host of different languages.
It can be very rightly argued, that companies already benefiting from having diverse work forces have a strong head start in enticing international trade. After all, if one of your members of staff can speak German with your German clients, this will only enhance the relationship.
Once it is time to really push for an expansion into overseas markets, however, enlisting the help of a trustworthy and reliable translation service provider is essential to translate your marketing materials, manuals, legal documents and any other materials necessary to grow your business overseas.
To find out more about our Translation Services just call us on +44 (0)20 7193 9772 or email info@ttcwetranslate.com for a free no-obligation quote or arrange a meeting and see how TTC can work with you.