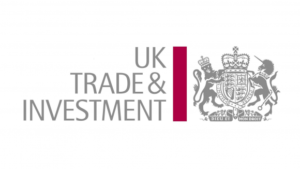 TTC wetranslate has been accepted into the UK Trade and Investment's (UKTI) Gateway to Global Growth Programme.
As a key part of the UK government's drive to promote growth via trade and investment, Gateway to Global Growth is a service designed to help exporters diversify into new markets. Acceptance into the programme is a huge boost for the Essex-based translation company, who will be able to tap into UKTI's wealth of experience and maximise its potential to expand into more overseas markets.
The Gateway to Global Growth programme will provide TTC wetranslate with 12 months of strategic support to focus its overseas growth potential and yield business opportunities outside the UK. Gateway To Global Growth will assist in a number of areas, from providing guidance on complex issues such as accessing Trade and Investment services coupled with private and public sector support though to utilising existing resources in more effective ways.
Only SMEs with between two and ten years of export experience or innovation are eligible for Gateway to Global Growth. Having won the Essex Enterprising Business of the Year 2013 title at the Essex Business Excellence Awards, TTC wetranslate is locally recognised as a leader in inspiring practises with a consistent appetite for innovation.
TTC wetranslate's partnership with Gateway to Global Growth will begin with a strategic review with one of the service's own experienced International Trade Advisers. This review will enable Gateway to Global Growth and TTC wetranslate to develop a clear understanding of the business' trade development needs. This is followed by the creation of a next steps action plan, which will formally set growth into motion. Each step will be backed by guidance and mentoring from export professionals with expertise in specialist subjects such as market research and networking.
TTC wetranslate Managing Director, Levent Yildizgoren said, "We were delighted to be accepted into the Gateway to Global Growth programme with UKTI. This will provide us with essential skills and an advisory framework as we focus on expanding our business reach internationally over the course of 2014. We're keen to get started and have several goals that we are excited to work towards."