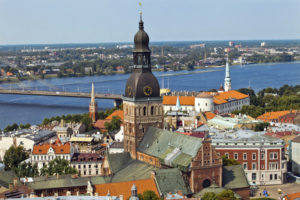 Photo courtesy of Alexandre Tolstykh
I will be speaking at the European Language Industry Association's (ELIA) Networking Days conference which is taking place is in Riga, Latvia on 24-26 April 2014.
Riga is the winners of Prettiest European City as voted by USA Today readers.
I am looking forward to speaking at the conference on 25 April at  16.40. My session's title is 'Translating into English'. If you are a Language Service Provider, providing translations into English then this session is for you.
Most LSP's have to translate into English as part of their service. However there are certain challenges in providing into English translations. Often our customers expect the same turnaround times and same prices as any other language pair.
I am hoping to cover some of the points below:
Cost v quality v deadlines
Making it fit for intended purpose
How to build relationship with translators based in English speaking countries
How to manage client expectations
How to deliver good quality while maintaining profits
Whose to blame for the English translations gone horribly wrong
Part of the discussion is about developing productive relationships with freelance translators. In order to understand the burning issues of freelance translators, I created a survey which will be open until 5pm, 20 April 2014.  The survey is available at ow.ly/vOjXd 
Further information and registration for ELIA ND Riga visit http://www.elia-association.org/

Levent Yildizgoren
Managing Director
TTC wetranslate Limited