This post is also available in: Deutsch (German)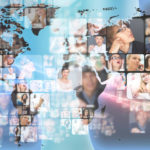 Global or international SEO is one step further ahead than local SEO, in that it aims to increase visibility and bring a worldwide audience to a website through localised search engines.  It is sometimes hard to believe that any other global search engine could compete with Google, but in fact  Naver is the most utilised search engine in South Korea, and has a 63.1% market share compared to Google's 29.68%.  With thousands of localised potential markets, many companies are actively investing or considering investing in global SEO to reach new audiences all over the planet.
It is a commonly believed myth that, as English is the dominant "global language" that it is also the most spoken in the world. As a result there is the mistaken belief that much of the planet's population can understand English as a second language.  However, in actual fact Mandarin Chinese is the world's largest native language, and only one in four of the world's population can speak English at various competencies.  For global businesses, that means if you only communicate in English and market exclusively to an English-speaking cultural group, then you are disregarding three quarters of the world's population.
For global companies wanting to achieve a global customer base, international SEO is the way forward.  Ranking high in other search engines around the world is becoming more and more important, as looking beyond one country or a collection of countries who speak the same language is intrinsic to boosting revenue and build an international reputation.  Being able to communicate beyond English is also a strategic benefit, particularly in more globalised industries. If rival businesses overseas are stepping outside of their comfort zones and presenting their offerings online in English, brands hoping to also take a chunk of the bigger market place must follow suit.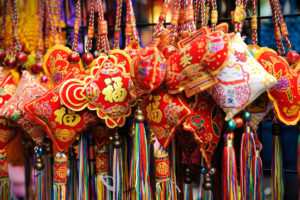 Merely translating a website is not an option, as when people living in other countries use search engines, the syntax of search phrases is based on their own culture and dialects.  Even nations who share the same language have vast cultural differences – for example the USA, Australia and the UK – and search trends for the same product or service can vary hugely across the globe.
Multilingual SEO encompasses these technical, linguistic and cultural considerations. It is about localising your business to make it more appealing to geographically diverse markets.
This could include having different websites for different countries, or just approaching each market differently taking into account language and cultural norms.
Appearing in foreign search engine's results and ranking highly is gaining importance within global companies with savvy firms now setting their sights on Baidu rankings as well as the commonplace Google search position. This is China's dominant search engine, providing a gateway to the world's largest internet market.  There are more internet users in China than the entire population of the UK, even though 64% of the population in China do not have internet access; that leaves a lot of room for  growth in the market.  There is also evidence to suggest that Chinese is to overtake English as the most used language in web content, therefore Asia could be a starting point for international companies using global and multilingual SEO.
The basics for the SEO itself are the same with optimised title tags, meta descriptions, H1 headers, good strong body text and anchor texts all crucial considerations. However off page, links from local and high quality sites are also important as these pass on trust and authority status – making high quality, culturally relevant and grammatically sound copy in the destination language imperative to success in the global marketplace.