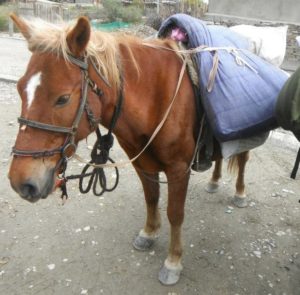 For Chinese people all over the world, the Year of the Horse (31 January 2014-18 February 2015) is getting closer and closer. As the seventh animal seated in the Chinese Zodiac (i.e. the 12 animal signs), the horse plays an important part in Chinese traditional culture.
对全球华人而言,马年(2014年1月31日—2015年2月18日)的脚步越来越近了。在十二生肖当中位列第七的马,在中国传统文化中扮演着重要角色?
How could the Chinese people have founded a keen relationship with horses? A well-known folk tale gave its own explanation. Once upon a time, there was just one horse living in heaven. It had a pair of beautiful wings and was the favourite pet of the heaven's ruler, the Jade Emperor. Spoiled by its master, it became more and more arrogant and finally committed a fatal mistake: it kicked the Dragon King's sentry to death when it tried to enter the Dragon Place by force. Extremely enraged by the horrible crime, the Jade Emperor deported his previous pet from the heaven for good, deprived it of its wings and sentenced it to be trapped in a huge mountain. 300 years later, the ancestor of humans rescued the horse from its imprisonment, which made the latter eternally grateful and decided to serve humans forever in gratitude.
中国人是怎样同马建立起深厚情谊的呢?一则著名的民间故事给出了一种解释。很久很久以前,全天下只有一匹生活在天宫中的仙马。它生有一对美丽的翅膀,集玉皇大帝三千宠爱于一身。由于玉帝过于溺爱它,仙马越来越目中无人。终于有一天,它闯下了弥天大祸——一蹄子踢死了试图阻止它硬闯龙宫的龙王侍卫。看到仙马犯下了如此大罪,玉帝怒不可遏。他剥夺了仙马的双翼,不但将它永久驱逐出天庭,而且还将它镇压在一座大山里。三百年后,人类的元祖从山前经过,将仙马解救了出来。为了报答人类的大恩大德,仙马决定成为人类最忠实的帮手,世世代代,坚定不渝。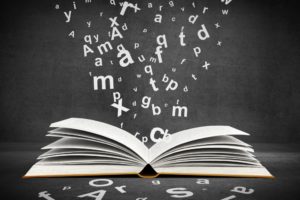 Since horses have been widely used for transportation, warfare, agriculture, sports and even as food for the millennium, the Chinese people have very deep-rooted feelings for them. In ancient times, the horse was considered the most significant amongst 'the six tame animals' (e.g. horse, cattle, goat, chicken, dog and pig). Moreover, horses have been tied to literature and art, the examples of which are too many to enumerate. There are numerous idioms and proverbs related to the horse in Chinese language; a number of legendary warriors are always appreciated along with their equally celebrated saddle-horses; the horse also plays a prominent role in works of art like paintings and sculptures… Most contemporary Chinese anthropologists believe that the oriental dragon's image was partly inspired by that of the horse. In other words, it would not be exaggerating to treat the horse as one of the emblems of China.
由于马长期以来在交通运输、战争、农业生产、体育活动乃至食用等领域都发挥着举足轻重的作用,中国人民对马的挚爱是根深蒂固的。古时候,马就被视为传统"六畜"(即马、牛、羊、鸡、狗和猪)之首。此外,马也与文学和艺术结下了不解之缘——汉语当中有许多与马相关的成语典故;历史上许多传奇勇士的胯下宝马都和自己的主人一样声名显赫;马的形象也一直是画作和雕刻最为青睐的素材之一……大多数当代中国人类学家都相信,东方龙的形象有一部分是取自马身上的。毫不夸张地说,马是中国的象征之一。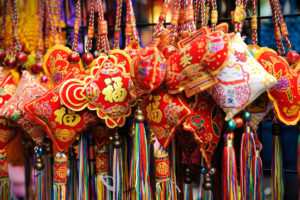 In accordance with the traditional doctrines of the Five Elements, the upcoming Chinese New Year is 'the Year of the Wooden Horse'. Furthermore, the theory also suggests the horse symbolizes fire. In conclusion, we can say that this year signifies the splendid blaze generated by incalculable firewood, which means a year of prosperity!
根据中国传统阴阳五行理论,天干之甲属阳之木,所以即将到来的农历甲午年实质上就是"木马年"。又因与马对应的地支之午属阳之火,而五行当中木能生火,因此我们有理由许下一个美好的心愿:即将到来的马年,必将红红火火!
About the author: Lizhi (Roger) Zhao has been in the UK for over 3 years and has been granted an MA in Chinese-English Translation and Interpreting by the University of Essex, as well as an Academic Certificate of International Law by the University of Bristol. With good knowledge of law, culture and IT, he is passionate about becoming a professional and specialist translator.
关于作者:赵理智,留英三载,先后获得布里斯托尔大学国际法学研究证书及埃塞克斯大学中英翻译与口译硕士学位;除拥有法学学术背景外,对社会文化与信息技术等知识也略知一二;致力于成为一名有竞争力的职业翻译。

More from the author:
When Santa Claus meets Nian…
5 top tips to Chinese students about to study in the UK