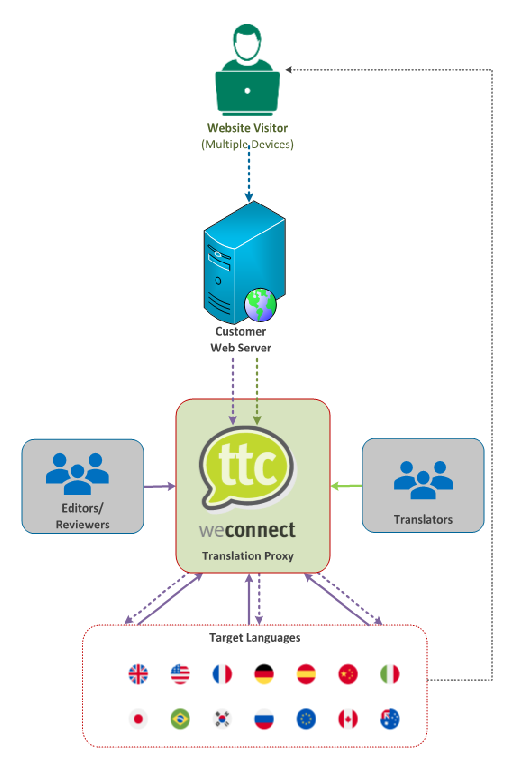 Easiest Way to Localise Your Website
There are several approaches to localise your website for your international audience. Website Translation Proxy is a solution with little to no IT involvement. It generally an easier process compared to full website localisation and you will be well covered with TTC wetranslate's Website Translation Proxy Solution: TTC weconnect.
What is Website Translation Proxy and how does it work?
Website Translation Proxy can be performed without having to export or import files from your website. Proxy is set up to act as a mirror in front of your source website. You manage your own website, and the translations will be visible to different audiences in their own languages. You can choose to have as many languages as you need and you can choose whether you would like a human translation or machine translation post-editing.
So what are the benefits, and are there any disadvantages to this solution?
See below the answers to all questions in your head: