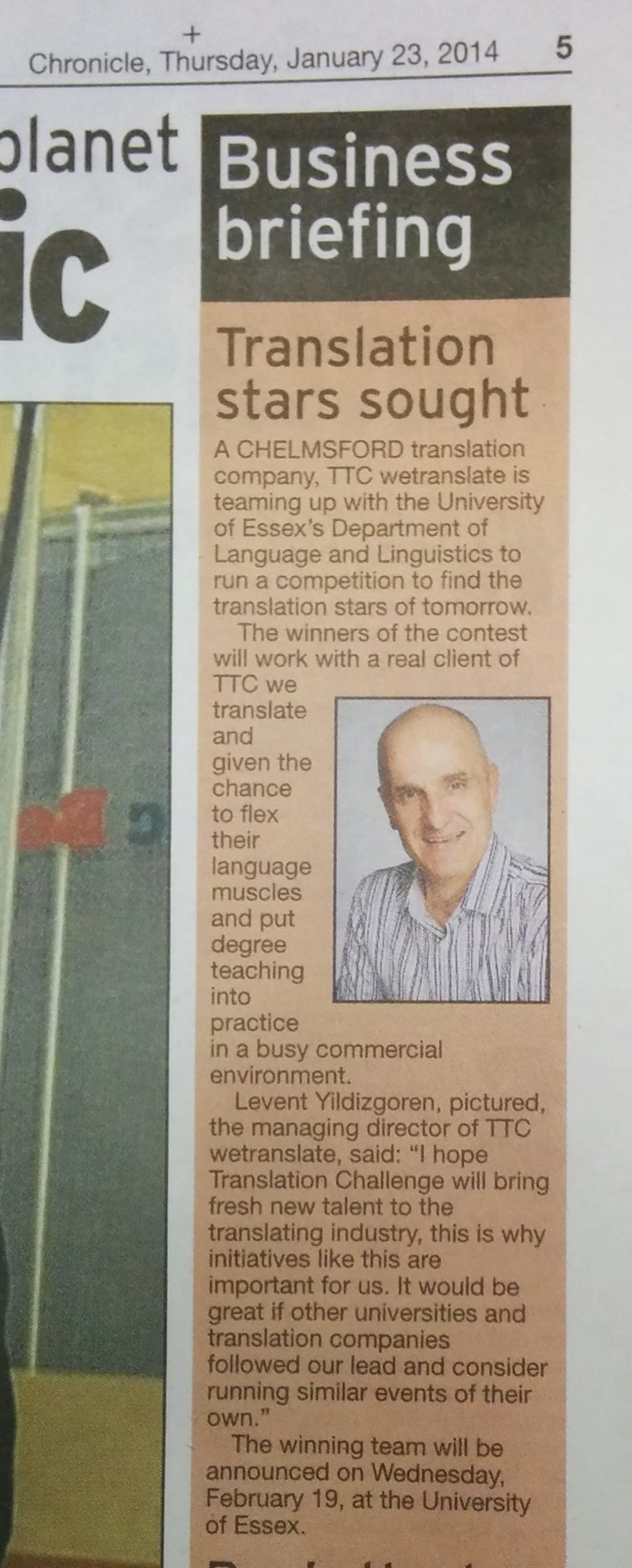 TTC's translation challenge with University of Essex gets press coverage in regional weekly newspaper Essex Chronicle.
For further information about the translation challenge please click here.
To find out more about TTC's translation services just call us on
+44 (0)1245 216 930 or email info@ttcwetranslate.com for a free no-obligation quote.