An oscilloscope is a very common and possibly the most important type of test equipment. Oscilloscopes display the change of an electrical signal over time, with voltage and time as the Y- and X-axes. The generated waveform can then be analysed for properties such as amplitude, frequency, rise time, time interval, distortion, and others. Oscilloscopes are utilised by everybody from TV repair professionals to physicists. They are essential for anybody working with electronic gear. A car builder employs an oscilloscope to gauge motor vibrations. A medicinal specialist utilises an oscilloscope to measure mind waves. Oscilloscopes are used in the sciences, medicine, engineering, automotive and the telecommunications industry. While general-purpose instruments are used for maintenance of electronic equipment; special-purpose oscilloscopes may be used for such purposes as analysing an automotive ignition system or displaying the waveform of the heartbeat as an electrocardiogram.
The challenge
Pico Technology required a translation for two documents they have – and the rest of the story is very exciting!
They needed translations into 23 languages. Among these, there were European, Asian, Balkan and Slavic languages. The project was almost 50,000 words in total.
One of the documents was the safety information sheet for their automotive oscilloscope and its accessories. This is one of a kind, highly technical subject matter, which also contained legal information within. Translations needed to be precise, correct and aimed for the targeted audience.
The English source files were created in InDesign, and the formatting was supposed to be preserved.
German, Russian and Korean were more urgent for the client and needed to be prioritised.
Lastly, the client required the translations to be turned around quickly.
The solution
TTC wetranslate collected all necessary information about this project, and the operations manager examined the instruction sheet the client sent with the order. She made sure that the TTC wetranslate project manager and the approved translators of this highly specialised account were provided with a brief before the translation stage started.
During the translation, technical aspects of the oscilloscopes and automotive diagnostics equipment have been kept in mind, and the hand-picked experienced linguists ran the necessary quality assurance steps using computer-assisted translation tools.
Once the translation was complete, with the effective use of technology, TTC project manager ensured the translated text met the expected quality standards before delivering it to the client. As the next step, the documents were cross-checked visually to ensure the formatting matched the source document.
The final versions of the translated documents were delivered to the client in the requested file format and before the agreed timeframe – of course, the three urgent languages the client requested was with them before the others.
TTC wetranslate offers translations in more than 100 languages and many subject areas. So, this project was within the company's capacity. TTC can also process almost all file formats and is able to adapt to a specific requirement like using a client's tool or portal.
The feedback
'This project involved a large number of languages, but TTC delivered it within the agreed timescale. They were fast in responding to my quote request – I received my quote promptly. The TTC wetranslate project manager kept me informed very well, and I can rate TTC as excellent in meeting deadlines. I am very likely to use your services in the future. I can describe my overall project management experience with TTC wetranslate as professional, prompt and effective.' –
Jeff Bronks, Technical Publications Manager of Pico Technology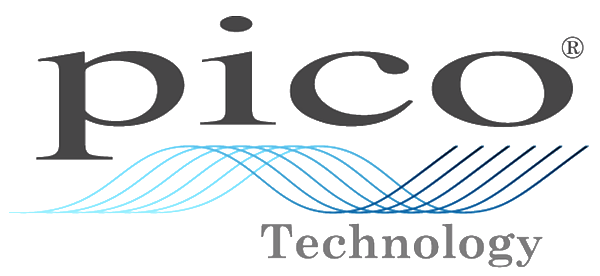 The client
Pico Technology is a UK-based manufacturer of high-precision PC-based oscilloscopes and automotive diagnostics equipment, founded in 1991. Their product range includes the PicoScope line of PC-based oscilloscopes, data loggers, automotive equipment, and most recently, handheld USB-based oscilloscopes.
https://www.picotech.com/