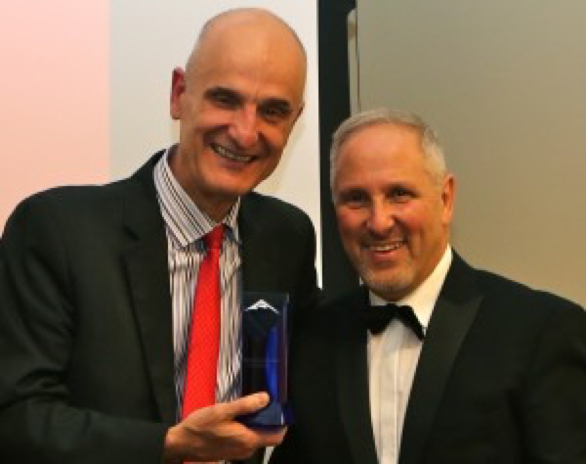 We're very happy to announce that our Managing Director, Levent Yildizgoren, won an award in the "Outstanding Contribution to the Industry" category at the Language Industry Summit Awards on Thursday evening.
The awards ceremony was held at the ATC Conference, from 24-25th September 2015, and all the key players from the global language industry were in attendance. The idea behind the awards is to recognise and celebrate excellence in the profession.
Levent has been working in the translation industry and running TTC wetranslate for over 20 years, and has overseen the growth of the company from a single language vendor, to a company which offers over 100 languages.
He has always sought to innovate, and find new ways to please customers and grow the business, and while doing so has looked further than the business side of things, and forged close links with the University of Essex, Anglia Ruskin University and Hacettepe University in Ankara.
Two years ago, Levent initiated the annual "Translation Challenge", in which over 130 students from the University of Essex have the chance to translate for a real client, and gain valuable experience in the industry.
Every year we work with new interns from universities across Europe, with the aim of raising new talent for the translation industry, and giving translation students experience in helping with live projects.
Helping grow the industry by galvanising exciting new talent, and growing TTC into a key translation agency, is no easy task, and we're very proud of Levent for being recognised for his efforts.