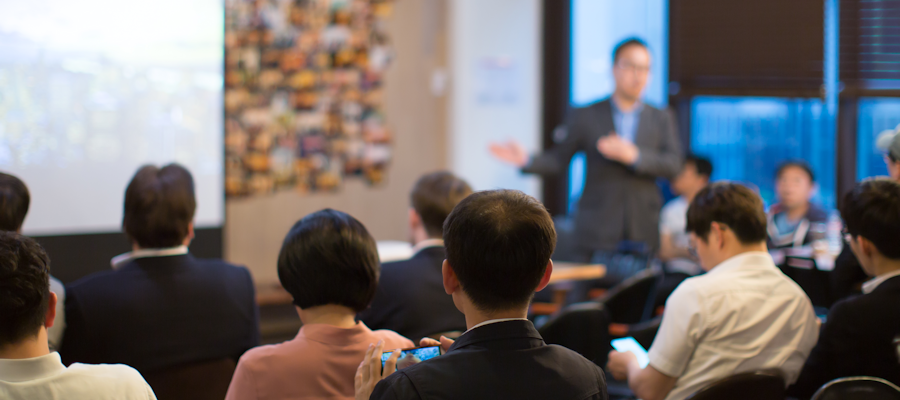 OK, it wasn't exactly a global move (just the county next door but one!), but the people who attended the Grow Your Business Globally in Bedford were all faced with the challenge of doing business on an international scale.
TTC wetranslate's MD, Levent Yildizgoren, started the session talking about the importance of making your company accessible to an international audience. Quite apart from the fact that not everyone speaks English, being able to provide material in your potential customer's native language wins lots of brownie points and can be the difference between winning the contact and losing out to a competitor.
Customers want the best deal and, mostly, don't care where the product comes from. That means that companies that are easy to access in several languages can extend their reach and multiply their profits. There are even statistics to prove it:
85% of customers prefer to buy in their own language
Customers are 4 times more likely to buy from a website in their native language
There's even a new word in the Oxford dictionary – Glocal. This adjective means an international company that is locally focused.
Levent spoke about the importance of brand-name checking to ensure your latest product doesn't get christened with a name that is offensive in another language. He also mentioned the importance of good quality translation to avoid inaccurate information being shared.
His presentation was followed by Lesley Morrissey, MD of Inside News Ltd, talking about online marketing and how to build a great reputation and profile without working too hard!
She covered blogs, articles, social media, newsletters and email campaigns.
After a short break, Levent gave an outline of TTC wetranslate's New Country Testing Kit to help clients with due diligence to ensure their first entry into a new territory is successful and not based on 'Someone said our product would go down well in …'
Lesley also gave a short overview of using LinkedIn to connect with potential clients to close the session, just in time for lunch!
P.S. If you couldn't make this workshop – join the next Free Webinar by Levent Yildizgoren to Conquer New Markets by Breaking Language Barriers.