Health and safety come first in every workplace, and Casella is serving to this cause, working to reduce occupational and environmental health risks. They offer solutions for monitoring noise, dust and vibration to help their clients care for the health and well-being of their staff.
We have been providing Casella with highly technical and specialised translations for several languages for over 10 years. This time they requested something different:
The challenge
Casella needed a manual and field guide for their new air sampling pump. Firstly, they required it pretty quickly as they were going to launch the product very soon. Secondly, as this being a very specialised area, the technical author needs to have the knowledge and experience in the field. The author also needs every material he or she can have, even a demo of the product to be able to write an accurate technical manual. Moreover, all of these needed managing in a systematic and organised manner.
The solution
As TTC wetranslate, we provide not only translations but also technical authoring to our clients, helping them even before the need for any translations.
Thanks to our large pool of expert resources, we were able to find the perfect technical author for the job. We kick-started the project with a meeting with the client where we have made sure we had all the information and the instructions we needed to follow during the project. Moreover, a demo product and software were supplied, which enabled us to generate screenshots for the manual.
We worked on the manual, sending drafts and amendments until we ensured that all of the special instructions were followed, and the client was satisfied with the result. The finalised documents were delivered to the client in the requested file format and within the agreed timeframe.
The bonus
The client reviewed the manual and the field guide in a short time upon delivery. Finding these documents fit for purpose, they immediately wanted these in multiple languages. TTC wetranslate, knowing the source text by heart, found just the right linguists for this task, and got the job done in no time for the client.
The feedback
We have been working with TTC wetranslate / Bedford Translations for over 10 years. I have received prompt replies to my quote enquiries, and I have been kept very well informed by the TTC team. I can say that they provide extremely good service and really the only place that we use for translations. As always, incredibly swift turn around for the job required.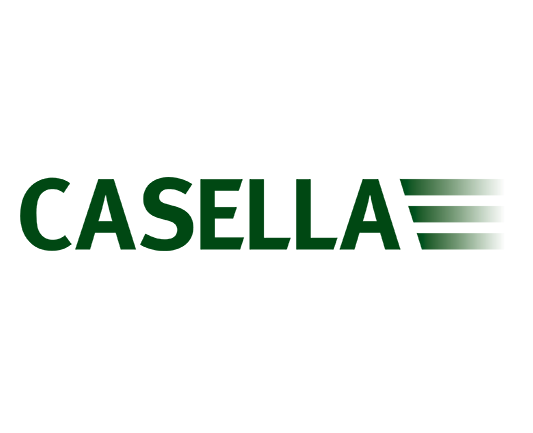 The client
Casella provides monitoring solutions for workplace noise, dust and vapours including real-time dust monitors, personal sampling pumps, sound level meters, noise dosimeters and web based systems for perimeter monitoring.