People are getting more and more conscious about their fashion choices. Many consumers want ethically-sourced products that are friendly to the environment, and the desire for cruelty-free, vegan goods, which use no animal products from start to finish is higher than ever. 
The challenge
Banushpack wanted to establish themselves in Germany, but didn't know whether it was worth it, if there are many competitors, or how many times people were shopping for vegan bags online. They were also interested in finding out some other general information about e-commerce in Germany. Banushpack also needed some ideas for potential keywords to use on their German-language web pages.
The solution
TTC's capable team suggested their 'New Country Testing Kit', which would contain all the information the client would need, including a multitude of relevant statistics, customs, and market trends. After doing extensive research the team prepared a brochure with all the relevantinformation for the client. Using Google Keywords and other related tools, TTC found relevant German-language keywords, and presented the client with a list of the potential terms, along with their search volumes and current predicted prices. We looked at the client's amazon product pages and found multiple examples of where the in-built automatic machine translation tool had changed the meaning, in some cases rather drastically!
In one case, the automatic translation had generated one thing which was the total opposite of what Banushpack actually offered. Their bags were suddenly translated as "100% cruel" and "with 100% plastic", instead of "100% cruelty-free" and "100% plastic-free". Banushpack asked TTC to translate these product pages as a matter of urgency, and they were done within 24 hours to put online. After having been given the brochure, the client asked for clarification of a few of the keywords, so our translators worked with them to fully explain their choices, and give them peace of mind that their translation was fit for purpose.
The feedback 
I run a small e commerce store in Essex and I'm looking to expand it into European markets, so I thought I would start with Germany. I enquired with Levent and asked for TTCs "new country testing kit". It came with a really helpful list of keywords in German for my products, and also important metrics, like the search volumes for those terms and what I could expect to pay per click on Google. There was also invaluable information in the kit about cultural considerations, economic and politics factors in Germany that may affect sales, and even recommendations for other platforms I can use to sell my products in Germany.
At present I am using Shopify and Etsy, but it was valuable for me to find out others. On my Etsylistings, it appeared that there were automatic machine translations in place on my listings, which disappointingly made absolutely no sense in German: here is the starkest example, while I advertise that my products are "eco friendly, cruelty free and 100% plastic free", it appeared that on my listings were translated automatically as "eco friendly, awful and made from 100% plastic", which of course was doing damage to my brand and sales in Germany. On the basis of this information. I enlisted TTC to translate my listings with a human translator, with all the copy and relevant keywords, and I'm happy to say sales in Germany have picked up nicely since thenand I hope with some more optimisation this can be built upon further.
– Firat at Banushpack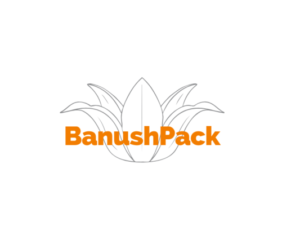 The client
Banushpack was set up in 2019. They sell handbags and backpacks which are produced in Turkey. Banushpack's bags are cruelty free, plastic free and made from fabric offcuts that would otherwise have gone to waste. Many of the designs are also vegan.