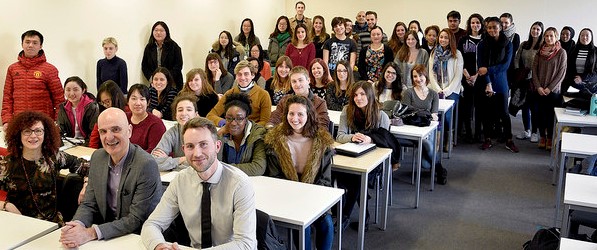 The fourth translation challenge is launched on 18 January 2017 with teams getting briefed by this year's customer TDI-Tuning Limited. The competition will end on 22 February 2017 with the winning teams presented with awards. This is the challenge where translation students translate for a real customer solving their specific requirement. This gives the students a real experience of working with a commercial customer and as part of translation teams.
The University's Department of Language and Linguistics teamed up with TTC wetranslate Ltd from Chelmsford to stage the Translation Challenge, which involved students working on a real commission from a client of TTC wetranslate Ltd.
This year's customer case study is provided by TDI-Tuning Limited. Marketing Executive Michael Brand said, "As a company that has exported its range of engine Tuning Box systems to over 70+ countries TDI-Tuning understands the importance of communicating clearly the benefits and features of its products to potential new customers. The translation students will need to ensure that, once localised, the text continues to engage readers and maintain the overall friendly and professional brand voice that TDI-Tuning has come to be known for the world over. The challenge is on!"
Levent Yildizgoren, Managing Director of TTC wetranslate Ltd, which won an Essex Business Excellence Award in 2013, who were at the launch said, "Translation Challenge is now an established event and has proven to be instrumental in complementing students' studies and their progress for employability. This year's company, TDI Tuning, is a technology focused innovative company running an e-commerce website. I am hoping that this will give students a real taste of the challenges faced in the translation industry."
For more information about the Translation Challenge, please contact TTC wetranslate on
info@ttcwetranslate.com
or Catherine McDonald, Faculty Communications Officer for the Social Sciences on 07515 116547 and at
cmcdonb@essex.ac.uk
.
For more information on TDI-Tuning, please visit https://tdi-tuning.com/
If you would like your company to take part in next year's challenge, please contact Levent Yildizgoren at levent@ttcwetranslate.com, giving details of your global journey.