One conversation in two languages
Having a business conversation with someone who doesn't speak your language well – and you don't speak theirs – is a frustrating experience. The English have a habit of just saying things slower and louder, but if they don't understand, that really isn't going to help.
Whether you want a telephone conversation clarified, ensure your business meeting is delivering the same message in every language or you have hearing-challenged people in the conversation we can help.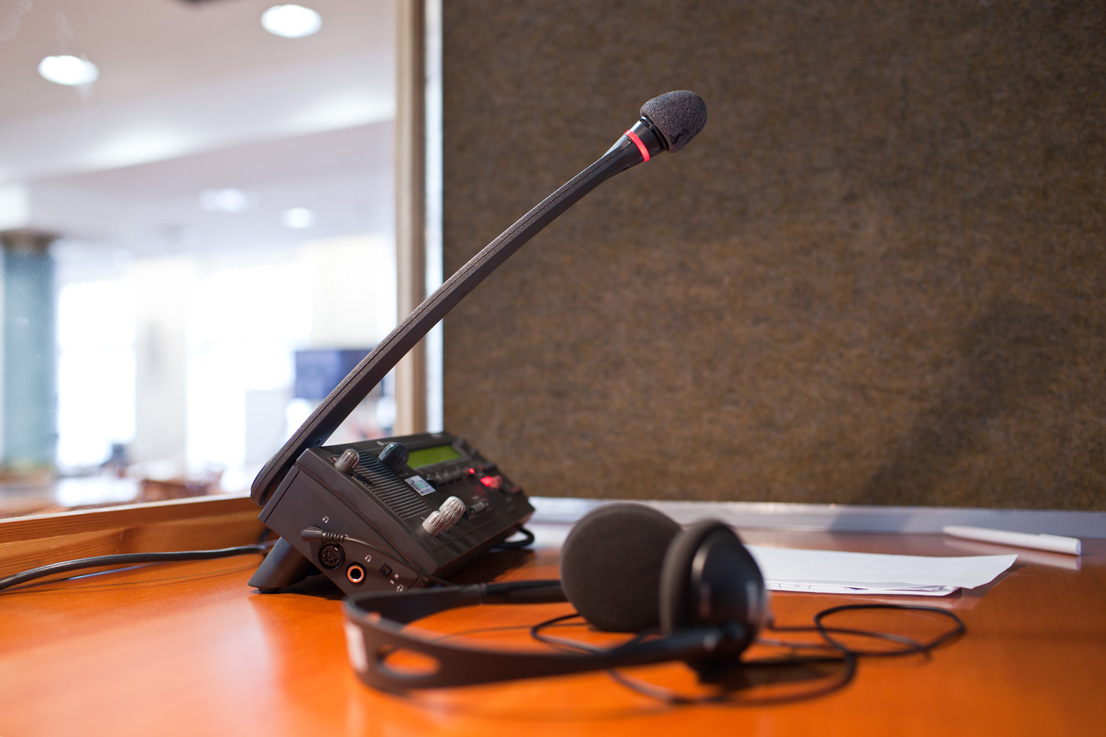 Check out the: